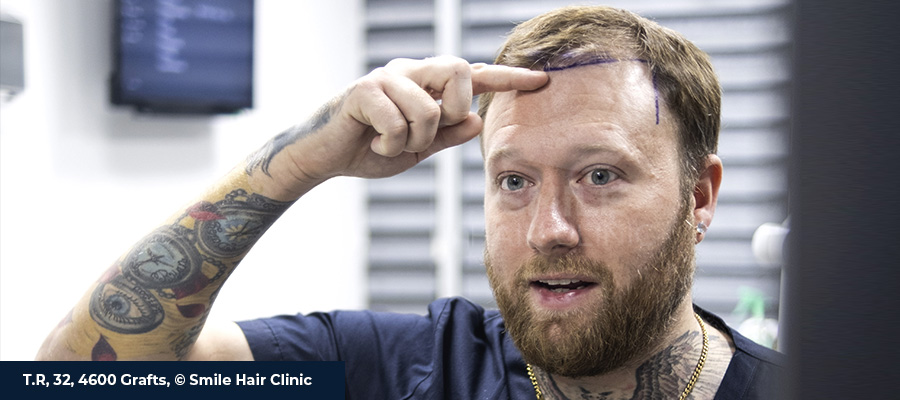 Hair Transplant Cost UK
How much does a hair transplant cost UK? – Hair transplant is one of the most popular aesthetic surgeries. We cannot deny the role of social media and how it impacted aesthetic concerns. People suffering from hair loss tend to search about hair transplant cost in England. Hair transplant cost UK has become one of the most explored issues on google!
The procedure offers a permanent solution to hair loss, and it is more cost-effective in the long term than using finasteride, minoxidil, and hair fibers. Using wigs (hair systems) is exhausting after some time. Every year more than 1 million men, the top destination for hair transplant for many years.
Purchase steroids morocco, sale product for bodybuilding in tunisi waterloo catholic teachers winstrol for women buy steroids france anadrol 50 mg, anabolic bodybuilding surviving the virus!
Hair transplant costs and calculation changes in every country.
In the UK, most of hair transplant clinics charge per graft. When one calculates hair transplant cost UK, a person can pay between £2.5 and £5 per graft according to the clinic chosen.
That means for 3.000 grafts, it may cost £7.500 to £15.000, or for 4.000 grafts, you need to spend at least £10.000 to £20.000 in the UK. Also, some particular clinics may charge you around £30.000 for 3.000 grafts.
To pay these costs can be challenging for most people. So these people should succumb to fate? Actually, no; capital of hair transplant ISTANBUL/TURKEY offers affordable hair transplants with high quality.
How much does a hair transplant cost in UK?
Of course, knowing how much you will pay before flying to another country to have a hair transplant is crucial. Most of the clinics in UK offer all-inclusive packages to their international patients. That means you will pay the promised amount for your surgery regardless of your graft number. Hair transplant cost UK changes £1.300 – £2.000 according to the clinic you choose.
How much is 500 hair grafts UK?
An average hair transplant costs between $4,000 and $15,000. The price can vary greatly.
How much does 1500 hair grafts UK?
The number of grafts required is one factor that helps calculate the cost of a hair transplant; a hair transplant requiring 1,500 hair grafts would cost between £5,000 and £8,000.
How much does 2000 hair grafts cost UK?
In hair transplantation, 2000 grafts are approximately equal to 5000 hair strands. The price of 2000 grafts is between €1,500, and € 4,500. On the other hand, the hair transplant cost of 2000 grafts in Turkey will not be so different than 4000 grafts hair transplant or the cost of 3000 hair grafts since the most of the hair transplant clinics offer all-inclusive packages for maximum grafts transplantation.
Why does a hair transplant cost cheaper in Turkey than in the UK?
People may ask, "What is the catch?". Is not it too good to be true, fly and get your hair back for one-third price and with high quality? There is no catch. It is cheaper in hair transplants than in the UK because of the balance difference between GBP and Turkish Lira. Also, the Turkish government supports clinics receiving international patients since medical tourism has a vital role in the economy.
Is price the only reason why Turkey is famous for hair transplants?
Turkey is famous for hair transplants for excellent and natural results achieved by their surgeons rather than the price. Some of the best surgeons are in Istanbul, and clinics in Turkey has been shifting gears in hair transplantation for many years. Istanbul is home to renowned clinics all over the World. You can meet people promoting the clinic they had their transplant in Istanbul every corner of the World.
The country has been focused on medicine for the last 25 years. People are flying Turkey from all over the World for hair transplants and having major surgeries since it has modern hospitals with skilled surgeons who approach multidisciplinary to every patient.
An increase in people using the internet and doing online searches increased the volume of medical tourism globally, and the country is trying to increase its share to support the economy.
May I book a holiday before my hair transplant?
Most UK citizens choose as their summer holiday destination. Why not book a fantastic holiday much cheaper than most other countries before you transplant? It offers different holidays; you can enjoy Istanbul and its ancient history, swim in turquoise waters, or maybe lose your way in green forests. Turkish hotels offer all-inclusive packages for reasonable prices too.
Smile Hair Clinic
Smile Hair Clinic is one of the globally well-known hair transplant clinics in UK.
Two founders, Dr. Mehmet Erdoğan and Dr. Gökay Bilgin, had been doing hair transplantation surgeries for many years before they started their transplants under the name "Smile Hair Clinic". In 2021 Dr. Firdavs Ahmedov, another experienced hair transplant surgeon, joined the team. Three doctors do their best to transform their patients into True Gentlemen.
You can easily understand you are in safe hands when you meet our friendly and experienced staff. Apart from our three English speaking doctors, our English speaking translators will eliminate the language barrier for you.
Operation rooms will make you feel you are the first one who had been there. We spend remarkable effort on the sterilization of our rooms. Every chamber is disinfected by UV lights all night after being cleaned with special disinfectants.
Smile Hair Clinic All-Inclusive Packages Includes
Airport and hotel to clinic transfers
Accommodation in a 5 or 4-star hotel according to your package preference
Pre-consultation and blood tests
Doctor consultation and True Planning
Sapphire FUE or DHI
Needless Anesthesia if you choose
Smile bag with all necessary items and medicines for aftercare
PCR tests (if needed)
18 months follow-up care
Our experienced team will give you online support for 7/24 through your transformation into a True Gentleman.