Does Hair Transplant Work?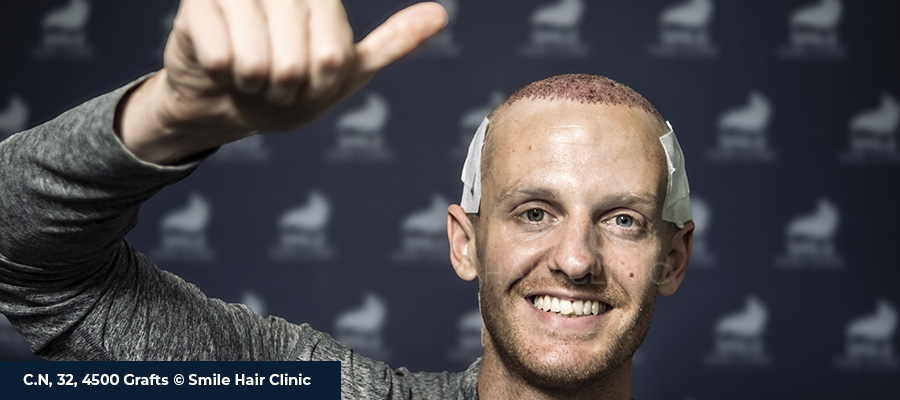 Does hair transplant work? The answer is a big yes.
There are two FDA-approved drugs on the market to treat alopecia for now.
Minoxidil is the first one. Minoxidil was first introduced to treat high blood pressure. In a short period, the scientist realised its also stimulating hair growth. Although its mechanism boosts hair growth, it is still unclear; it is believed that drugs vasodilator effect elongates the hair growth phase. So with more hair on the growth phase, people have much more coverage and density.
The main reasons male and female hair losses are genetics and hormones. Finasteride is the second drug used for hair loss treatment. Finasteride was initially used to treat prostate enlargement. In 1997 FDA approved to use it for androgenetic alopecia. It is an inhibitor of the 5-alpha-reductase enzyme. This enzyme converts testosterone into dihydrotestosterone. Dihidro-testosterone is much more effective than testosterone. It stimulates hair loss on the scalp and promotes hair growth in the other parts of the body. Using finasteride protects the existing hair on the scalp and promotes new hair growth.
Unfortunately, in most cases, these two drugs are not enough for people to gain the look in the mirror they dream. There is only one option left for the people who have this severe hair loss, and it is a HAIR TRANSPLANT.
Every year millions of female and male have hair transplantation. Most of these people fly abroad fort he economic reasons or quality.
The main reasons that hair transplants work so good on people with alopecia are that the hair on the head's back, called donor zone, does not respond testosterone. Once follicles are extracted from the donor zone and transplanted on the other parts of the scalp, most of them will stay there for the rest of that person's life.
There is limited hair in a person's donor zone, and you need to implant a certain amount per centimetre square to reach an aesthetic and natural look. Depending on how dense and weighty your donor zone is, how much your recipients surface is the density of hair transplant results may differ from one person to another.
It will not be logical to think everybody will get a very dense hair after a hair transplant. If you are doing an online search for your FUE hair transplant, you may do the first thing to be sure that you are an ideal candidate for hair transplant. You can give a look to the Hamilton-Norwood scale.
This scale is used by hair transplant surgeons to categorise the baldness patterns and roughly estimate if how many grafts an individual need for a successful hair transplant. Once you understand in which stage you are, you may go online and search the results of people who were at the same stage with you before hair transplant. This will help you for a realistic expectation from the hair transplant surgery.
The other most crucial stage to make your hair transplant work is to find a clinic to perform your surgery with excellence. You should go online and check former patients' reviews about the clinic from online portals to help you understand what your experience and outcome from the surgery will be like.
Hair Transplant In Smile Hair Clinic
In Smile Hair Clinic, we believe that everybody who had chosen us for their transformation becomes a part of a big family. So we care. We spend much time on designing every surgery fort hat individuals needs. We never stop training to give you the best possible result you may have.
So, DOES HAIR TRANSPLANT WORK? We will do everything we can to make you say YES.