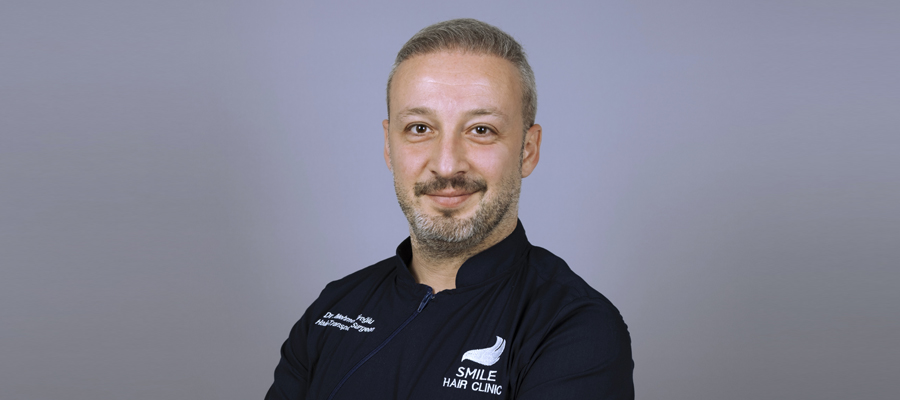 Hair Transplant Surgeon, MD. Medical Aesthetic Physician
Dr. Mehmet Ziroğlu started his medical career at Gaziantep University in 1998. He directed his professional life by working as an emergency, hemodialysis, and family doctor. After nine years of operational medicine experience, he strengthened his business with management sciences, studied Business Administration at Istanbul University, and worked as a medical manager in global companies such as UCB Pharma and Astra Zeneca Turkey for six years in the pharmaceutical industry.
Dr. Ziroğlu is educated in Business Administration after his Medical Education. Dr. Ziroğlu received training accredited by ICF, which provides the world's only coaching standards. He offers executive coaching to help individuals reach their best version. Like a compass, one of his feet centers on in-depth medical principles while his other foot moves around this center multidisciplinary.
Dr. Ziroğlu is committed to continuous improvement. He believes that every individual is born with an original idea to change the world and achieve their uniqueness with enough effort and discipline. Therefore, developing leadership, creating self-discipline, a self-belief system, motivation, and developing self-awareness are the main objectives of coaching, which are the basic principles of Dr. Ziroğlu. In this way, he aims to help his clients reach their highest potential and maximize their performance.
He is a fan of listening to music; playing bass guitar and drums.
He likes sports.
He is proficient in English.
Take a look at his recent interview to get into his lifestyle.
What is the essential value of your personality?
I value the original ideas which are the most crucial thing that adds meaning and color to our lives. The moment an original idea is born when mediocrity is ruled out. Sincerity and empathy are the most significant values that make a difference in human relations and customer satisfaction. First, you sincerely infiltrate people and make them project the best versions of themselves onto you. Then, with empathy, you feel these reflections and reveal them with your profession.
What is your work style at the clinic?
Continuous learning, creativity, and discovery factors in my job create my intrinsic motivation to do my job perfectly. That's why my working style is a process of enjoyment disciplined with intrinsic motivation.
What sign are you?
Virgo.
What's the bedside book you love most? And why?
Outliers, Malcolm Gladwell and The Little Prince, Antoine de Saint-Exupéry.
As Little Prince said, what makes the desert beautiful is that it hides a well somewhere. According to me, people are like the desert. Only those who follow their thirst can find the well within. And as Malcolm Gladwell said, outliers are people who are given opportunities and have the strength and composure to seize them. These two quotes make my work even more meaningful. Because I'm trying to make people find the well in them and draw water from that well with courage.
Where were the most inspiring cities you visited?
Tokyo, Rome, and Amsterdam.
I think the reason why I love these three cities is their original identities. Their deep-rooted cultural background and their modern and innovative structures draw me in.
What Do You Do Outside of Work?
I play bass guitar and drums. Skiing, motorcycle, and water sports are among my hobbies.